Friday April 3 • 4:00-8:00
Saturday April 4 • 10:00-5:00
Sunday April 5 • 10:00-4:00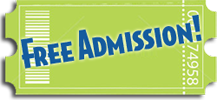 Book Your Spot Now!
Only 8 booths available!
Peterborough's Premier Home Show

The Home & Cottage Show is located at the Evinrude Centre
(Monaghan Road & Lansdowne)
The Peterborough Home & Cottage Show is the PREMIER Marketing Showplace. The Peterborough Home & Cottage Show has been in existence for 43 years, and was originally known as the Kawartha Home & Sportsman Show. It started at the Kinsman Centre and the show moved to the Evinrude Centre after it was built, and has consistently attracted thousands of visitors each year.
Peterborough's original – and STILL the largest – true Home Show is located east of Toronto and west of Ottawa, featuring over 160+ Home Show Exhibitors!
Read My Kawartha Print Editions & Real Estate Editions