Peterborough's Original – and STILL largest – true Home Show east of Toronto and west of Ottawa, featuring over 150+ Home Show Exhibitors!
Join us…
Friday, March 31, 2023 • 4:00pm – 8:00pm
Saturday, April 1, 2023 • 10:00am – 5:00pm
Sunday April 2, 2023 • 10:00am – 4:00pm
Check Out our Exhibitors!
Automotive & Automotive Misc.
Del Mastro Motors
Holiday Ford Lincoln Ltd.
Peterborough Mitsubishi
Trans Canada Nissan 
ATK Roofing
Bonivan Windows
Chemong Home Hardware Building Centre
Clarke Basement Systems
Composite Deck Shop
Doctor Screen
Dogwatch of Southeastern Ontario
Durable Fence
Envirotech Insulation & Envirotech Electric Services
Fersina Windows
Hickory Dickory Decks
Interlock Industries
Invisible Fence of Southeast Ontario
J&L Services – Husqvarna
Karl Metcalfe Home Improvements
Kawartha Capital Corp
Munro's Drywall
Peak Performance Contracting
Peterborough Garage Doors
Rusco Manufacturing Inc.
Trade-Rep Roofing & Exteriors
Turnkey Construction
Woodworks Home Improvements 
Cosmo's Smoked Meats Ltd.
Bath Fitter
Incinerating Toilets
Kitchen Depot Ltd. 
Ace Tree Care
Apical Tree
Blue Frog Water Gardens
Carbon Wise Landscape Design
Durham Artificial Grass Inc.
Energized Surroundings
Ethic Tree Creations
From The Ground Up Landscape Design Inc.
Green Tractors Inc.
One Landscape Inc.
Peterborough Landscape Supply
Pond Perfections
Rockwood Forest Nurseries
The Landscape Group
Treescape Certified Arbourists
Weeds B Gone 
1000 Islands Docks
Adventure Haliburton Group
Cardinal Coach Tours
Northern Exposure & Repair
Loons Call Resort
RV Wizard 
All State Insurance
Armstrong Property Maintenance
Behm Mortgages
Bill's Quality Pest Control
Ashburnham Funeral Home
Culligan Water
Dominion Lending Centres
EarSense Audiology
Eco Insulation
Elite Window Cleaning
Franklin Tint
Hear Right Canada
Kawartha Solar
KRGInsure
LeafFilter Gutter Protection
McLeod's Ecowater Ltd.
Molly Maid
Ontario Duct Cleaning
Paul McKenzie – Software Application for Home & Cottage
Pioneer Water Conditioning
Rosemount Memorial Gardens
Student Works Painting
Tammy Hanlon Desjardins Insurance
Trusted Fire & Safety
Utopia Therapy 
Floor Coverings International
House of Albi
Stradwicks Carpet One
The Original Flame 
Active Chiropractic & Wellness Centre
Fifth Avenue Collection
Haley Vallie Independent Scentsy
Hot Tub People
Kawartha Natural Health Clinic
Living Well Home Medical Equipment
Nightingale Nursing Registry
Pam Hill – Mary Kay Cosmetics
Peterborough Greenup
Unique Gifts for all Occasions 
Household Goods Miscellaneous
Alpaca Sweaters & More
Fix My Photo
Gliding Shelf
Harris Industries
Lifestyle Home Products
Magic Window Innovations
Mr. Bamboo Plus
Norwex
PFW Country Store – BRT Distributing Ltd.
Paws & Friends/Multi Menue Pet Foods 
Heating and Air Conditioning - HVAC
Dart Heating
Double Diamond Duct Cleaning
Infiniti Air Whitby Ltd.
Kawartha Clean Air & Burning Sensations
Peterborough Refrigeration
Tom's Heating & Cooling
Upper Canada Fuel & Burner 
Bowes & Cocks Limited: Kate Archer
Kelli Lovell – Kawartha Kelli & Co. Real Estate
Nicole Matthews Team – EXIT Realty
Sylvia James – Royal LePage Frank Real Estate
Wade Hamblin – RE/MAX Eastern Realty Inc 


Friday March 31st, 2023 • 4:00-8:00 Saturday April 1, 2023 • 10:00-5:00 Sunday April 2, 2023 • 10:00-4:00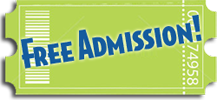 Peterborough's Original – and STILL largest – true Home Show east of Toronto and west of Ottawa, featuring over 150+ Home Show Exhibitors!
Check Out Some of Our Past and Future Exhibitors!
Automotive & Automotive Misc.
Franklin Tint Holiday Ford Lincoln Ltd. Krown Rust Peterborough Mitsubishi Trans Canada Motors
Construction
Accurate Contracting Services ATK Roofing Bonivan Windows Chemong Home Hardware Building Centre Clarke Basement Systems Complete Home Services Doan's Overhead Doors Doctor Screen Dog Watch Hidden Fence Durable Fence Elegant Solutions Envirotech Insulation FCI Windows Feeney Roofing Fersina Windows Interlock Industries Integra Spec Invisible Fence J&L Services – Husqvarna Karl Metcalfe Home Improvements Kawartha Safety Surfacing Kevin Mooney Construction Ltd. Merrett Home Hardware Building Centre Munro's Drywall Prestige Windows Doors Sunrooms Rehill Building Supplies R. Moore Homes Roto Spa Rusco Manufacturing Inc. Spotlight Home & Lifestyle Stoney Lake Homes & Cottages The Generator Center Todd's Sheds Woodworks
Food
Cosmo's Smoked Meats Ltd. Girl Guides
Miscellaneous
Multimenu Pet foods Peterborough Speedway
Kitchen & Bath
Anden Kitchen & Bath Bath Fitter Creative Lifestyle Kitchen and Bath Elegant Solutions Kitchen Depot Peterborough Bath Renovators
Landscaping
Ace Tree Care Back Yard Builds Inc. Belsey Bros. Excavating & Landscape Kawartha shed Co. Energized Surroundings Ethic Tree Creations From The Ground Up Landscape Design Green Tractors Heming Ltd – Stihl Heritage Creations Lifestyle Sunrooms Logan Tree Experts One Landscape Inc. Peterborough Landscape Supply Peterborough Weedman Postech Piers Peterborough The Landscape Group Treescape Certified Arbourists Weeds B Gone
Adventure
1000 Islands Docks Adventure Haliburton Cardinal Coach Tours Loons Call Resort Oshawa Travel
Professional Services
AFP Industries All State Insurance BDO Canada Limited Bill's Quality Pest Control Chalk Therapy Christina Ward – Royal Bank Ashburnham Funeral Home Culligan Water Dave's Quality Pest Control Edward Jones Investments Elite Window Cleaning Envires Inc. Frost Whetter Oaklin Insurance Brokers Ganaraska Financial Hear Canada Hear Right Canada HD Roofing Integrated Solutions Kawartha Heights Retirement Living Maximized Mobility McLeod's Ecowater Ltd. Nexicom Olden Wood Revivals Omni Shield Ontario Duct Cleaning Pioneer Water Conditioning Rapport Credit Union Rosemount Memorial Gardens Fires Alive Eco Insulation Daylight Pro Peterborough Geco Industries Softcrete Rubber Surface Student Works Painting Unidem Sales Utopia Therapy Whitney Plastics
Interior
Andrew's Sewing & Designs Bennett's Home Furnishings Fashion Trendz Leon's – Peterborough Patefacio Design Peterborough Carpet Care Stradwicks Carpet One Sustain Furniture
Health & Home
Active Chiropractic & Wellness Centre Bell Canada Chaga Health and Wellness Chalk Therapy Costco Wholesale Dr. Doug's Family Chiropractic Centre Fifth Avenue Collection Friendly Fires Haley Vallie Independent Scentsy Hydropool Hot Tubs K9 In Motion Wellness Kawartha Natural Health Clinic Living Well Home Medical Equipment Mary Kay – Pam Hill Marquis Spas Nancy Gillespie (Avon) Nightingale Maintenance The Ear Depot The Hot Tub People Valour Gutter Guard
Household Goods Miscellaneous
Alpaca sweaters & More Amanda's Welding Darlene Winfield – Paintings Lisa MacCormack-Tupperware Little Miss Knotty Mr. Bamboo Native Seed Co. Norwex Nhance Peterborough Petal Fusion Florals PFW Country Store – BRT Distributing Ltd. Tbooth wireless
Heating and Air Conditioning – HVAC
Dart Heating Dunlop Heating & Air Conditioning Kawartha Clean Air Kawartha Hot Water Plus Peterborough Refrigeration Tom's Heating & Cooling United Trades Upper Canada Fuel & Burner
Real Estate Agents
Price Anderson Bowes & Cocks Sandra Clements Remax